Revisionist History« Adventures in defiant truth-telling

Support Michael Hoffman's Truth Mission

Updated November 18, 2017. For latest news & analysis click on "Tweets by HoffmanMichaelA" in the column at left.

Bulletins by e-mail via The Hoffman Wire: Send an e-mail to: hoffman[at]revisionisthistory.org with "Subscribe Hoffman Wire" in the header

Browse our uncensored catalog of Revisionist History« resources available for order by postal mail order to U.S. customers and pay by check, money order or credit card.
_________________________________________

To place an order by credit card online, visit our secure Revisionist History« bookstore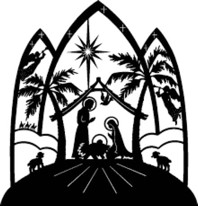 Censorship in "Democratic" France: Truthful history of The Holy People criminalized as "anti-Semitic hate speech"
__________________________________________
Now shipping to subscribers
Announcing Revisionist History Newsletter no. 93




Northerners insist that Lincoln's Union Army fought to free the slaves and save the Union.

Southerners say the Confederacy fought for states' rights and the white race.

With regard to the overwhelming motivation of these troops, none of the preceding claims are true!

The "Lost Secret of the Civil War" is the subject of the cover story of Revisionist History newsletter no. 93, and in its pages you will learn a truth long concealed — the compelling motivating factor that sent the boys in blue against their brothers in gray.

Also in this "Lost Secrets" issue of Revisionist History« no. 93:
The Lost Secret of Martin Luther's Reformation

The 500th anniversary of Luther's publication of his 95 Theses passed on October 31, amid a slew of books, articles and broadcasts in the mainstream media attempting to explain and interpret Luther and his movement. The emphasis in the misdirecting media was on "Luther's quest for freedom," and "Luther's revolt against the indulgence racket," and "Luther's hatred of Jews." Among conservative papalists there was even an attempt to brand Luther an instigator of greed, but Rome's situation ethics were absent from Luther's theology of debt, which was entirely in line with all Catholic dogma prior to the Renaissance. So in the matter of money, who was the rebel, Luther or the usury-enabling pope?"

Luther did seek freedom and he was in revolt against the sale of indulgences, but those details are not even half the story. He had no animus against the Judaic race. His war was with usury banking, the ideology of the Talmud and the papacy's revolutionary embrace of both during the Renaissance. Here are long-hidden revisionist facts suppressed during the 500th anniversary commemorations — the Lost Secret of Martin Luther's Reformation.

More suppressed truths in issue no. 93: Decrypting The Highway 91 Massacre in Las Vegas; Martin Luther King's FBI file; Women in the Third Reich; and much more!

Subscribe (and start your subscription with this issue) - this is your best option in terms of savings

or purchase newsletter issue no. 93 only
__________________________________________

Blockbuster book! The Occult Renaissance Church of Rome
Softcover. 723 pages. 42 rare illustrations, many in color. Order here

Free: Read a prequel to the book
__________________________________________

Mission Statement

Home | News Bureau | Bookstore | Hoffman's Columns | Essays

More Columns | Donations | Archive
________________________________________________________________________________________

Legal Notice

Revisionist History« is registered with the United States Patent and Trademark Office as the exclusive trademark of
Independent History & Research
Box 849 • Coeur d'Alene • Idaho • 83816 • USA

_________________________

Privacy Notice

Your information is never disclosed to a third party and your information is never shared, sold, traded or given away. No information is gathered about you by this website. Your privacy is our goal. We take this promise to you seriously. Thank you.
______________

REVISIONISTHISTORY.ORG
Copyrightę1996-2017 All Rights Reserved