REVISIONIST HISTORY«

Dedicated to love for all of humanity
"Let all that you do be done in love." I Corinthians 16:14

Updated January 21, 2019

Because they have no answer to his facts:
THREE OF MICHAEL HOFFMAN'S BOOKS HAVE BEEN BANNED BY AMAZON

For latest news & analysis click on:
"Tweets by @HoffmanMichaelA" in the column at left

Bulletins by e-mail via The Hoffman Wire: Send an e-mail to: hoffman[at]revisionisthistory.org with "Subscribe Hoffman Wire" in the header

Archive of more than 100 articles by Michael Hoffman published online from 1996-2006. Offered free of charge as a public service

To place an order by credit card online:

Visit our secure Revisionist History« bookstore

and our Audio CD, DVD and back issue newsletter store online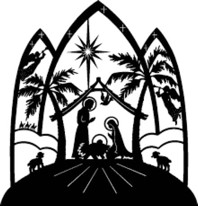 Those Catholic kids and the American Indian: A textbook case of racial tension encouraged by the System
________________________________

The Occult Basis of Hitler's Suicidal Attack on Soviet Russia

Announcing our one-hundreth issue!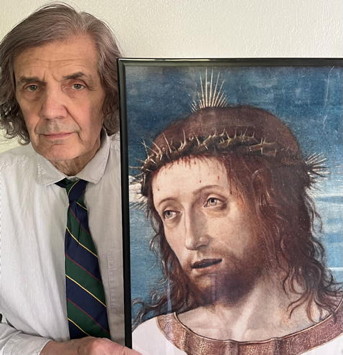 Revisionist History« newsletter, January 2019

Contents:

Feature article: The Other Holocaust: Communism from Marx to the Post-Modern Age

I. Karl Marx the Nasty Deceiver. His Battle with Proudhon

II. Anti-Communism and the CIA's James Jesus Angelton

III. "Terrorisme" and Thermidor: When Revolutions Devour their Own

IV. Ending Obama's policy of Marxist Equalitarianism
________

Feature article: A Supernatural History of the Third Reich

I. A self-imploding boobytrap devised by the virus of Kabbalism

II. Dietrich Eckart's "World Soul" and the Kabbalistic Chokmah

III. Judaic occultism among the early Nazis

IV. Magie: Geschichte, Theorie, Praxis: The Basis of Operation Masada-Barbarossa
________

Also: History of White Slavery in Bits and Pieces

I. The White Serfs of Britain and Appalachia

II. From Yeoman to Paupers: Enclosures and the Destruction of the Monasteries in Tudor England
— and more!


Subscribe (and start your subscription with this issue) — this is your best option in terms of savings

or purchase this newsletter issue no. 100 only
________________________________


My statement published in the New York Review of Books contra Harvard University's Stephen Greenblatt

__________________________

Classic Catholic Bible banned by Protestants now back in print
Banned and burned — the New Testament that would not die — in print for the first time in nearly a hundred years! The true 1582 Rheims New Testament—(not the Challoner rewrite)—the Latin Vulgate in English, the authentic voice of Britain's repressed and hunted Catholics, has returned to print. Smuggled into Britain more than four hundred years ago, it is the magnum opus of the English Counter-Reformation. Buy now
__________________________

The November issue of the French newspaper Rivarol contains a two-page review (on pp. 12-13) of my book Judaism Discovered, which was banned and removed from Amazon's digital "Kindle" last August. Those who read French may access the newspaper here

__________________________

The Occult Renaissance Church of Rome
Softcover. 723 pages. 42 rare illustrations, many in color
Learn more about this extraordinary history book

________________________________________________

Censorship: Attempt to ban conservative Christian Professor John Finnis from Oxford University

Censorship: Pro-life group banned from Aberdeen University

Censorship: Marc Lamont Hill banned by CNN for calling for an end to Israeli racism and hate

Censorship: Twitter bans radical feminist for challenging the transgender agenda
__________________________________________

"We live in a world where the Southern Poverty Law Center, a formerly respected civil-rights organization, abuses its past trust to label a host of mainstream organizations (including my former employer, the Alliance Defending Freedom) and individuals as 'hate groups,' 'white nationalists'...based sometimes on disagreements about theology or sexual morality or sometimes on outright misreadings and misrepresentations of an individual's beliefs and views...Amazon recently booted Alliance Defending Freedom from its AmazonSmile charity program because of the center's designation." — David French, New York Times online, August 7, 2018 (emphasis supplied)

New questions about the Southern Poverty Law Center's irresponsible smears and libel

Southern Poverty Law Center (SPLC) is a hate-mongering scam

The Real Neo-Nazis
They use abortion to exterminate the disabled
Human rights for humans in the womb!
Down syndrome children are being exterminated by neo-Nazi type abortion.
Where is the persistent protest, exposure and outrage from the media, human rights and "anti-hate" groups such as the ADL and the SPLC? There is nothing more neo-Nazi than exterminating the disabled. Why the deafening silence? Stop the abortion-extermination of Down syndrome children. Let your voice be heard on behalf of these voiceless, innocent human beings.
___________________________________________


Usury Fighter's Manual Published
___________________________________________


The File on Zionist double agent Malachi Martin, S.J.

___________________________________________

If ICE is abolished, let's see the immigrants and refugees settled in the cities of the super-rich, like Atherton and Menlo Park, California, and Westchester County New York, and the other exclusive enclaves of the open borders' liberals and cheap labor Republican capitalists — rather than the poor and working class areas where the undocumented are now sent. The "Not in My Backyard" Leftist hypocrisy ought to end. Invite a dozen or more of the undocumented to live in your personal home for six months or a year. Don't expect to live in a mostly white, gated community while the lumpen proletariat are made to suffer the consequences of your asinine folly. -Michael Hoffman
___________________________________________


Hoffman interviewed by Russian-Swiss author "The Saker"
https://www.unz.com/tsaker/an-interview-with-michael-a-hoffman-ii/

___________________________________________


Order any of our history CDs - or back issues of Revisionist History newsletter
__________________________________________
Economic reform remains an ever more urgent priority in this time of widespread exploitation of the poor through predatory lending practices. Historian Michael Hoffman in Usury in Christendom brings to light the history and development of usury permission in Christian theology and the relaxation of what were once strict prohibitions on charging interest on loans in the Christian West. His work helps to illustrate how Christ's injunctions for the protection of the poor were reinterpreted in favor of usurious lending institutions — leading to our contemporary crisis of indebtedness.
Here's the index to Michael Hoffman's book Usury in Christendom
_________________________________




The main victims of Talmudism and Zionism are Judaic persons themselves— subject to hatred and execution as a "rodef" for radically dissenting, as did Yitzhak Rabin before he was murdered. Michael Hoffman's two books about Judaism exist first and foremost for the liberation of Judaic people. This liberation is a thought crime in the eyes of the Orwellian ADL and SPLC, who pressure social media and Amazon to ban these liberating books as "hate" in order to keep Judaic people in bondage. But where is the hate?
______________________________________________

The People Who Were Turned to Ashes on Ash Wednesday
__________________________________________

"Human rights for human beings in the womb."


Mission Statement

Home | News Bureau | Bookstore | Hoffman's Columns | Essays

More Columns | Donations | Archive
________________________________________________________________________________________

Legal Notice

Revisionist History« is registered with the United States Patent and Trademark Office as the exclusive trademark of
Independent History & Research
Box 849 • Coeur d'Alene • Idaho • 83816 • USA

_________________________

Privacy Notice

Your information is never disclosed to a third party and your information is never shared, sold, traded or given away.
No information is gathered about you by this website. Your privacy is our goal. We take this promise to you seriously. Thank you.
______________

REVISIONISTHISTORY.ORG
Copyrightę1996-2019 All Rights Reserved