REVISIONIST HISTORY«

Dedicated to love for all of humanity: "Let all that you do be done in love." I Corinthians 16:14

Updated Friday, February 21, 2020

For the Latest News & Analysis, click on "Tweets by @HoffmanMichaelA" in the column at lower left

Bulletins by e-mail via The Hoffman Wire: Send an e-mail to: hoffman[at]revisionisthistory.org with "Subscribe Hoffman Wire" in the header

Archive of more than 100 articles by Michael Hoffman published online beginning in 1996

To place an order by credit card online:
Browse our secure Revisionist History« bookstore

Also see: Audio CD, DVD and back issue newsletter store online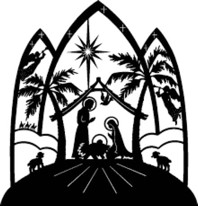 Hoffman's remarks are "radically counter-productive" and "untruthful"
1. A reply from a reader to our note on "Hate Mail." 2. Hoffman's rejoinder

________________________________________

HATE MAIL
________________________________________

Solemn Dresden Holocaust Remembrance and Mourning
A Series Compiled by Michael Hoffman

Between Feb. 13 and Feb. 14, 1945, under orders from Winston Churchill and Franklin D. Roosevelt, British and U.S. terrorists dropped 4,500 tons of napalm-like ordnance on Dresden, obliterating the baroque capital city of Saxony in eastern Germany, turning it into ashen ruins and killing tens of thousands of civilians

DAY ONE: Historian David Irving's Speech on the Air War

DAY TWO: Requiem for the Murdered Germans

DAY THREE: Refuting those who Deny the Holocaust in Dresden

DAY FOUR: How Many German Civilians Actually Died in Dresden?

DAY FIVE: The People Burned to Ashes on Ash Wednesday

Holocaust in Dresden: Prayers for the Living and the Dead

________________________________________

Satanism in the Kabbalah: The Facts

________________________________________

Latst issue of Revisionist History« newsletter:






Old Politics Cannot Defeat 21st Century Evil. Michael Hoffman focuses on the strategic blunders committed in the Campaign for Truth: Fulfilling Talmudic Prophecy; the Failure of Armed Resistance by the Palestinians (and Gandhi's Solution); How Right Wing Resistance Achieves Zionist Objectives. Hoffman exposes the hidden forces controlling our resistance movement and leading us to defeat after defeat. He offers a way out of the web of deception and fresh strategic thinking needed for victory. This is a major analysis and exposition proposing a startling new foundation for winning this Great Battle in which we are engaged.

Also in this issue: Revising British History. Sections include: The Modern World's First Concentration Camps; How the British Enables the Saudi Terror Religion; the British Plot to Bring America into the Second World War; British Security Service Can Now Commit Crimes "Legally."

Counter-Intelligence Report: Rep. Matt Shea: Media Scapegoat. Analyzing the hysterical attacks on an obscure patriot Republican legislator from Washington state portrayed by the media as a virtual demon from hell, while the actual demons are extending the imposition of the revolutionary change in our nation which Shea is battling.

Also in this issue: Words Forbidden by the Revolutionary Tribunal; New, must-have family values anti-contraception book; WWII German veteran on Ireland's children; Point-Counter-Point Exchange: Economist Daniel Krynicki takes on Hoffman's study of Shays' Rebellion—and Hoffman's rejoinder to Krynicki. Plus: new book, Enemy of the German People—Pro and Contra. And more!

Subscribe (and start your subscription with this issue) — this is your best option in terms of savings

Or purchase this January issue no. 106 alone

________________________________________

Trump should be impeached for putting the Israelis first, ahead of Americans. Allegiance to a foreign power is treason. He's spent billions of taxpayer dollars fulfilling Zionist military objectives. The fate of Palestinians, and Iraqi and Syrian Christians, means nothing to him.

Israeli Puppet Trump Shows His True Colors
_________________


Our Catalog of banned history books, newsletters, DVDs, CDs and pdf. text files. with descriptive listings for each item, is now available for download
________________________________________


DVD: Michael Hoffman's Speeches to Black Muslims
________________________________________


Read the introduction and the first chapter of The Occult Renaissance Church of Rome free!
Softcover. 723 pages. 42 rare illustrations, many in color
Learn more about this extraordinary history Sale: Only $23.95 postpaid to US residents - Limited time offer
________________________________

Classic Catholic Bible back in print
The true 1582 Rheims New Testament—(not the Challoner rewrite): Buy now
__________________________

Hoffman's statement published in the New York Review of Books contra Harvard University's Stephen Greenblatt

________________________________________________

The Real Neo-Nazis
They use abortion to exterminate the disabled

___________________________________________

Here's the index to Michael Hoffman's book Usury in Christendom
__________________________________________

The principal victims of Talmudism and Zionism are Judaic persons themselves— subject to hatred and execution as a "rodef" for radically dissenting, as did Yitzhak Rabin before he was murdered: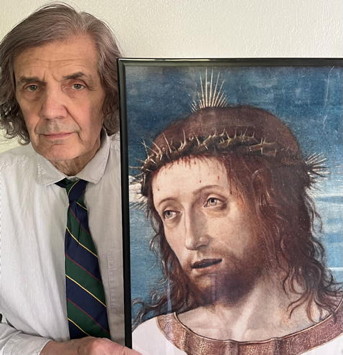 Michael Hoffman's two books about Judaism exist first and foremost for the liberation of Judaic people. This liberation is a thought crime in the eyes of the Orwellian ADL and SPLC, who pressure social media and Amazon to ban these liberating books as "hate" in order to keep Judaic people in bondage. But where is the hate?
______________________________________________

New questions about the Southern Poverty Law Center's irresponsible smears and libel

Southern Poverty Law Center (SPLC) is a hate-mongering scam
___________________________________________

Usury Fighter's Manual Published
___________________________________________

We strive to love as Jesus did

Mission Statement

Home | News Bureau | Bookstore | Hoffman's Columns | Essays

More Columns | Donations | Archive
________________________________________________________________________________________


Legal Notice

Revisionist History« is registered with the United States Patent and Trademark Office as the exclusive trademark of
Independent History & Research
Box 849 • Coeur d'Alene • Idaho • 83816 • USA

_________________________

Privacy Notice

Your information is never disclosed to a third party and your information is never shared, sold, traded or given away.
No information is gathered about you by this website. Your privacy is our goal. We take this promise to you seriously. Thank you.
______________

REVISIONISTHISTORY.ORG
Copyrightę1996-2020 All Rights Reserved
__________________________________