REVISIONIST HISTORY® Adventures in defiant truth-telling

Updated October 20, 2017. For latest news & analysis click on "Tweets by HoffmanMichaelA" in the column at left.

Bulletins by e-mail via The Hoffman Wire: Send an e-mail to: hoffman[at]revisionisthistory.org with "Subscribe Hoffman Wire" in the header

Here's the only place on the web where you can find all of our books, pamphlets, DVDs, CDs, pdf. files, and newsletters: Giant catalog of Revisionist History® resources available for order by postal mail order to U.S. customers Take a few moments to browse our unique catalog of uncensored history resources. If you order, pay by check, money order or credit card.
_________________________________________

To place an order online, visit our secure, Revisionist History® bookstore:

https://revisionisthistorystore.blogspot.com/2010/03/michael-hoffmans-online-revisionist.html

https://truthfulhistory.blogspot.com

https://truthfulhistory.blogspot.com/2016/02/judaica-books-and-resources.html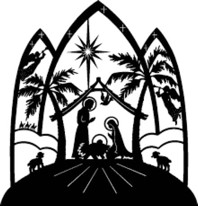 America is under Talmudic Law, not Sharia Law

Banned Books Week official has no sympathy for revisionist books banned by Amazon

Hoffman's column on "Books Banned by Banned Books Week" published by The Unz Review

Research leads and notes on the Route 91 Harvest Massacre
________________________


Revisionist History® newsletter issue no. 92:


The Talmudic Defamation of Western Civilization New facts from history: "The (medieval) system may be best summarized by saying that the Jews were permitted to fleece thoroughly the people of the realm on the condition that the king fleeced them. This is the main cause of the extraordinary hatred of Jews shown throughout medieval Europe; they were the great extortioners and usurers and they were also agents of royal tyranny and oppression."

Penetrating insights: "Conservatives" imagine that while surrendering to perpetual Judaic finger-pointing they will simultaneously overcome Leftist detestation of the West. Yet it is the immunity granted to Talmudic hatred of our civilization which empowers and emboldens the Left's calumnies. Denigration of the West has its intellectual root in the Talmudic tradition. The West will never free itself from Leftist calumny of "dead white males" as long as the so-called "Conservatives" timidly recoil from confronting the fount of the oldest institutionalized character assassination of Christian authors—the Talmudic mentality. In this issue we study those authors: Cynewulf, St. Bede and Thomas of Monmouth; Geoffrey Chaucer, John Foxe, Christopher Marlowe, William Prynne and John Milton. We reveal the Holocaust of All Time, and provide an unprecedented analysis and history of the employment of the swear-word, "Antisemitism." Western Civilization cannot be separated from its illustrious heritage of challenging Talmudism, without fatally weakening the bedrock of our civilization.

Also in this issue: The Fiasco in Charlottesville. Plus: •The Virginia Militia's Just Indian War. And: Irish slaves preferred over Blacks. Also: A Silicon Valley rebel against the Sacred Diversity Religion. Plus: The Origins of North Korea's Nuclear Threat. Red China's technology thefts. Michael Hoffman's eulogy for Ernst Zündel, "A Lover, not a Hater." And more!


Subscribe (and start your subscription with this issue) - this is your best option in terms of savings

or purchase newsletter issue no. 92 only

________________________


The Occult Renaissance Church of Rome





Softcover. 723 pages. 42 rare illustrations, many in color. Order here

Free: Read a prequel to the book
________________________________________________________________________________________


Mission Statement

Home | News Bureau | Bookstore | Hoffman's Columns | Essays

More Columns | Donations | Archive


Legal Notice

Revisionist History® is registered with the United States Patent and Trademark Office as the exclusive trademark of
Independent History & Research
Box 849 • Coeur d'Alene • Idaho • 83816 • USA

_________________________


Privacy Notice

Your information is never disclosed to a third party and your information is never shared, sold, traded or given away. No information is gathered about you by this website. Your privacy is our goal. We take this promise to you seriously. Thank you.
______________

REVISIONISTHISTORY.ORG
Copyright©1996-2017 All Rights Reserved