Michael Hoffman's Revisionist News Bureau
Revised on: March 11, 2014 (Archive of past columns).

Receive news briefs & special offers by e-mail via "The Hoffman Wire" - send e-mail to hoffman[at]revisionisthistory.org with "Subscribe Hoffman Wire" in the header

Follow us on Twitter and receive the latest world and national news: @HoffmanMichaelA

If you believe we are doing worthwhile work, please contribute. To learn how, click here.

Read this book by Prof. McCaul and say goodbye to the myths of Judeo-Churchianity: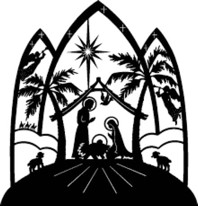 The Talmud Tested: Comparing the religion of Judaism with the religion of Moses
Help spread the word about this landmark educational book: download, print out and distribute our advertising flyer
__________________________

Find important resources
Browse our selection of revisionist history and conspiracy books, CDs, DVDs, newsletters and more




Double standard in controversy over banned French-African satirist Dieudonné

Catholic journalist challenges the behavior and example of Pope Francis
_________________________

Catholic Professor writing in prestigious theological journal:
"Jews are not enemies of the Church"

Saudi Arabia implicated in suicide bombings in Iraq
_________________________

L.A. Times Batsheva Sobelman is a shameless mouthpiece for Israeli propaganda. Her blatant disinformation is rightly mocked here
_________________________

Cardinal Dolan says "Bravo"

Corporate America wants to destroy your mail service
Support the Postal Service Protection Act
_________________________

In the Ukraine crisis, the U.S. has a credibility problem
__________________________

Obama administration orders deportation of German Christian family
__________________________

Your source for Russian media reporting (in English) on Ukraine
__________________________

Judaism's Eternal Curse On Christians | Revisionist History Newsletter No. 70
Denied for centuries, this bigoted curse from the misnamed "Amidah blessings" is proved by Michael Hoffman, using the forensic methods of exhaustive research and detailed documentation. He spotlights the quintessential 20th century presidential hero of the "conservatives" (who conserve nothing), Ronald Reagan, who, in 1988, actually looked forward to the crumbling of western Christian civilization, when "the Jewish people would still be on earth to cast their "blessings" (i.e. curse the Christians). We document Judaism's curse (it is called a blessing!), which has echoed down the corridors of time and continues in our time. Hoffman offers incontrovertible evidence of the eternal hostility which Orthodox Judaism harbors for western civilization. Also included in this issue is a survey of the secret and ancient alliance between Judaism and Islam. Also in this issue: Black Journalist Exposes Anti-White Hollywood Movie, "12 Years a Slave."

Purchase Revisionist History newsletter no. 70 by itself

Or save money: Subscribe for six or twelve issues and start your subscription with issue 70

(Revisionist History is a hard copy publication made possible by subscribers, and is published exclusively for subscribers. Contents do not appear online).
_______________

Audio CD: An Introduction to Martin Luther's Views on Judaism
Formerly available only as the first CD in the 9 CD set of Hoffman reading from Luther's book, we are offering this CD as a stand alone product for individual purchase by those who do not wish to purchase the whole set of 9 CDs consisting of Hoffman's recitation of Luther's book (if you purchased that set then don't buy this CD, because you already own it). Hoffman clarifies Luther's position and presents the pros and cons of Luther's teachings on Judaism and Judaic persons. Outstanding nuggets of revisionist history will be found here! Approx. 45 minutes. Audio CD.
Purchase the "Martin Luther and Judaism" study on audio CD
_______________

Index for Hoffman's Usury book: the twenty-five page index is complete and available free of charge online.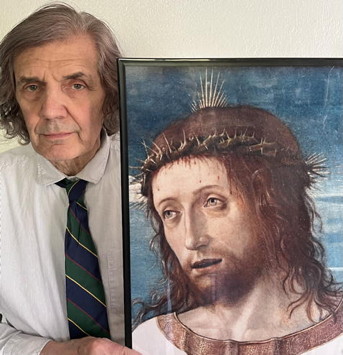 Usury in Christendom: The Mortal Sin that Was and Now is Not
Softcover. 416 pages. Order your copy
_______________

Watch our YouTube Video (more than 12,000 people have viewed it thus far):




SPECIAL HUMAN RIGHTS REPORT
Bigotry and racism whitewashed by the corporate media. Here's the evidence:
Israeli Rabbi Ovadia Yosef's Hate Speech
_______________________________

Oppressive Talmudic micromanagement of Judaic daily life
__________________________________________

Warning on Israeli "False Flag operations"



Letter to the Editor, The Wall Street Journal, Feb. 22, 2012, p. A14
__________________________________

Five minute preview of Michael Hoffman's DVD slideshow exposition of the religion of Orthodox Judaism
_______________________________________

"Judaism Discovered: A Desideratum"
______________________________________

Biblical Warrant for Our Truth Mission
The example and teaching of Jesus and His apostles show clearly that lies and false teachers are to be exposed, admonished and refuted, as the following proof texts demonstrate: Acts 20:28-31; Romans 16:17-18; Titus 1:14; 2 Peter 2:1-3. Man's laws cannot be allowed to contravene God's Word. We publish by Biblical Warrant.
_________________________________________________________________________________________

Home | News Bureau | Bookstore | Hoffman's Columns | Essays

More Columns | Donations | Mission Statement

REVISIONISTHISTORY.ORG

Copyright©1996-2014 All Rights Reserved