Michael Hoffman's Revisionist News Bureau
Revised on: April 22, 2014 (Archive of past columns).

Receive news briefs & special offers by e-mail via "The Hoffman Wire" - send e-mail to hoffman[at]revisionisthistory.org with "Subscribe Hoffman Wire" in the header

Read this book by Prof. McCaul and bid goodbye to the myths of Judeo-Churchianity:
The Talmud Tested: Comparing the religion of Judaism with the religion of Moses
__________________________

Find important resources in our online catalog:
Browse our selection of revisionist history and conspiracy books, CDs, DVDs, newsletters and more
For US residents who don't wish to buy items online: pay by money order or check, and order by US mail

The Enemy pays their mendacious reporters, editors and writers well.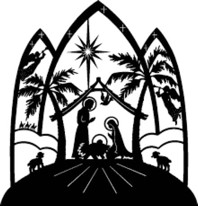 What are you willing to pay to support the Truth?




In the pope's backyard Italians are becoming extinct

John XXIII and John Paul II are unworthy of sainthood

US voters have the right to choose a meritocracy

Republican-Conservative Idaho is Shylock's Utopia

Puppet-masters arrange for victimization of Zionists to take center stage on Good Friday

In Defense of Our Lord Jesus Christ
______________
Now available as a PDF File:
Bill O'Reilly's Midrash on Jesus
by Michael Hoffman. 19 pages. 7,000 words. $5.50

Michael Hoffman's Notes on
O'Reilly's The Last Days of Jesus: His Life and Times
A Special Illustrated Edition of Killing Jesus

"The modern world conspires to qualify, modify and mitigate, like a shyster lawyer, the guilt of the founders of the religion of rabbinic Judaism for the death of the Son of God. In Bill O'Reilly, as evidenced by this subversive and disgraceful book, Judaism has found another such shyster." — Michael Hoffman
______________

"History of Money and Usury in America"
______________
Frazier Glenn Miller, who allegedly shot people at a Jewish Community Center, is a former Federal government informer

Israelis vandalize Catholic monastery and spray paint "Jesus is a monkey, Mary is a cow"
__________________________

Revisionist History Newsletter no. 71:
When God Spoke Greek
An Account of the Suppression of the Original Biblical Text of the Church

IS YOUR OLD TESTAMENT FAITHFUL TO THE ONE JESUS USED?
In the Greek Septuagint Scriptures the early Christians saw a divinely established redoubt whose providential manifestation among Jesus and His apostles forever marked it with Yahweh's imprimatur. Hoffman contrasts the Septuagint with the Hebrew Masoretic and Latin Vulgate versions. Special section on Michelangelo's derogation of Moses based on the Vulgate; the ban on God's personal name. Why does the Septuagint have almost no place in the western Church today?

Plus: Freemasonry's corruption of the British Police; 1960s radicals who opposed homosexuality; the despicable pride of the rabbis; Russia, Ukraine and the Money Power; the assassination of Jock Yablonski; Could Hitler have won WWII?, and more.

Buy this issue as a single copy • or: Subscribe and begin your subscription with this issue no. 71

Revisionist History Newsletter: Featuring always fascinating adventures in history!
___________________________________________

Now available on DVD
Biblical Law and Catholic and Protestant Views on Usury
Michael Hoffman's speech contra the "Money Power," at the America's Promise Bible Conference, Sandpoint, Idaho, July 26, 2013. All-region DVD. Approximately 60 minutes. After listening to this talk, two men in the audience approached Hoffman and informed him they intended to no longer charge interest on loans.
___________________________________________

Save your mail service:
Support the Postal Service Protection Act
_________________________

Audio CD: An Introduction to Martin Luther's Views on Judaism
Formerly available only as the first CD in the 9 CD set of Hoffman reading from Luther's book, we are offering this CD as a stand alone product for individual purchase by those who do not wish to purchase the whole set of 9 CDs consisting of Hoffman's recitation of Luther's book (if you purchased that set then don't buy this CD, because you already own it). Hoffman clarifies Luther's position and presents the pros and cons of Luther's teachings on Judaism and Judaic persons. Outstanding nuggets of revisionist history will be found here! Approx. 45 minutes. Audio CD.
Purchase the "Martin Luther and Judaism" study on audio CD
_______________

Index for Hoffman's Usury book: the twenty-five page index is complete and available free of charge online.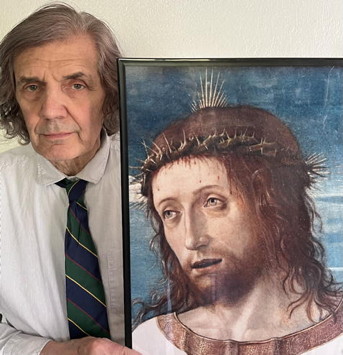 Usury in Christendom: The Mortal Sin that Was and Now is Not
Softcover. 416 pages. Order your copy
_______________

Watch our YouTube Video (more than 12,000 people have viewed it thus far):




SPECIAL HUMAN RIGHTS REPORT
Bigotry and racism whitewashed by the corporate media. Here's the evidence:
Israeli Rabbi Ovadia Yosef's Hate Speech
_______________________________

Oppressive Talmudic micromanagement of Judaic daily life
__________________________________________

Warning on Israeli "False Flag operations"



Letter to the Editor, The Wall Street Journal, Feb. 22, 2012, p. A14
__________________________________

Five minute preview of Michael Hoffman's DVD slideshow exposition of the religion of Orthodox Judaism
_______________________________________

"Judaism Discovered: A Desideratum"
______________________________________

Biblical Warrant for Our Truth Mission
The example and teaching of Jesus and His apostles show clearly that lies and false teachers are to be exposed, admonished and refuted, as the following proof texts demonstrate: Acts 20:28-31; Romans 16:17-18; Titus 1:14; 2 Peter 2:1-3. Man's laws cannot be allowed to contravene God's Word. We publish by Biblical Warrant.
_________________________________________________________________________________________

Home | News Bureau | Bookstore | Hoffman's Columns | Essays

More Columns | Donations | Mission Statement

REVISIONISTHISTORY.ORG

Copyrightę1996-2014 All Rights Reserved