REVISIONIST HISTORY tm

Updated: February 26, 2017 — Previous columns: Archive

Mail order catalog for US residents who wish to pay by check or money order

Special offers and bulletins by e-mail via "The Hoffman Wire" - send e-mail to: hoffman[at]revisionisthistory.org with "Subscribe Hoffman Wire" in the header

Twitter: HoffmanMichaelA • Videos online: YouTube channel

Support our fearless, independent journalism with a contribution

Safe and secure online ordering of vitally important and educational CDs, DVDs, newsletters and publications: Browse our online bookstore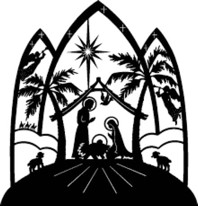 Superb deconstruction of Trump's adversaries
________________________
Revisionist History newsletter issue no. 88
Now being mailed to subscribers:




Contents:

190,000 German women raped by US soldiers, British, Belgian and French. Includes a section on the rabbinic-theology of rape in wartime

• Also: Morris Dees' Southern Poverty Law Center Challenges Michael Hoffman's "White Slaves" Research

• And: Climate Heretic Persecuted by the Media

• Also: The Assault on Freedom of Speech on our Nation's Campuses

and more — including Revisionst News and Notes

Subscribe and start your subscription with this issue no. 88 (this is your best option in terms of savings)

Or purchase this issue as a single copy

_________________________________________

Page from rare historic book for sale: from the original 1611 King James Bible
________________________________________

Index to Usury in Christendom book:
twenty-five page index is available free of charge online
__________________________________________

Judaic "eyewitness" who claimed he escaped Auschwitz admits he lied to keep the memory of the "Holocaust" alive
______________________

"A Jew always has a much higher soul than a gentile, even if he is a homosexual."
— Israeli Deputy Defense Minister Eli Ben-Dahan, Times of Israel, May 11, 2015

Israeli Professor Mordechai Kedar: To deter Palestinian fighters rape their mothers and sisters


Oppressive Talmudic micromanagement of Judaic daily life

We depend on the generosity of truth seekers for the continuation of our work
Luke 6:36 • Luke 11:41 • Acts 10:31 • 1 Tim. 5:8 • 1 Tim. 6:18
__________________________

The two pillars of German virtue: "Arbeit macht frei," and "Lerne leiden ohne zu klagen."

Home | News Bureau | Bookstore | Hoffman's Columns | Essays

More Columns | Donations | Mission Statement


REVISIONISTHISTORY.ORG

Legal Notice
Revisionist History is a trademark of
Independent History & Research
Box 849 • Coeur d'Alene • Idaho • 83816 • USA

Copyrightę1996-2016 All Rights Reserved