"You have not converted a man because you have silenced him." Lord Morley


Hoffman's New Book on Judaism is banned by Amazon.com

Updated Nov. 21, 2008
See the bottom of this page for the latest updates
____________________________________________

RABBINIC OPPOSITION TO JUDAISM DISCOVERED GROWS


Coeur d'Alene, Idaho, August 5 -- Though the official publication date for Michael Hoffman's new book, Judaism Discovered: A Study of the Anti-Biblical Religion of Racism, Self-Worship, Superstition and Deceit (Hardcover, 1102 pages, ISBN: 978-0-9703784-5-3), is August 10, it has already encountered an almost unprecedented ban on it by "earth's largest bookstore," Amazon.com.

After Amazon pre-ordered eleven copies of the book, the author was notified on August 3 by David Zapolsky, Vice President and Associate General Counsel at Amazon.com, that Amazon "will not continue distributing the book."

Though it may have been a coincidence, in roughly the same time frame, Google Inc. e-mailed Hoffman to inform him that his "On the Contrary" blog, hosted by Google since 2006, was set to be permanently deleted. Google accused Hoffman of running a "spam" blog, in spite of the fact that Hoffman has written more than 500 original columns for the blog over the course of the nearly two years that Google has hosted "On the Contrary." (Google has since retracted its threat). In 2006 Google Video banned two of Hoffman's videos, "World War II Revisionists Charles Provan" and "Deborah Lipstadt, Amalek and David Irving."

"While I did not anticipate the ban by Amazon," Hoffman said, "which in the past has had a well-deserved reputation as a bastion of freedom of the press, fierce opposition to Judaism Discovered was of course expected. Mr. Zapolsky's Aug. 3 communication was so partisan it was akin to a hazmana from a Beit din. It seems that when Judaism is radically challenged, there are no limits to the tribal solidarity that coalesces to fight threats to its immunity, an immunity not enjoyed by Christianity or Islam."

Hoffman has exhausted his appeals to the Amazon corporate hierarchy. Mr. Zapolsky informed Hoffman that until rabbinic objections are lifted, the book cannot be distributed by Amazon.

Hoffman added, "As I stated in my 'Desideratum' essay, the only 'argument' that Judaism Discovered can't overcome is the silent treatment. If the book is denied distribution, advertising and publicity, the enemies of truth will have carried the day in the only way they can, through suppression and censorship."

Civil letters of protest of the ban on Hoffman's book may be addressed as follows (persons who send abusive or threatening letters will be regarded, and exposed, as agents of our adversaries):

Jeffrey P. Bezos
C.E.O.
Amazon.com Inc.
1200 12th Avenue South, Suite 1200,
Seattle, WA 98144-2734

Michael Hoffman can be reached at
hoffman AT revisionisthistory.org


AMAZON'S RESPONSE TO A CUSTOMER WHO ORDERED JUDAISM DISCOVERED

Aug. 6, 2008 --Yesterday we reported that David Zapolsky, vice-president and corporate counsel for Amazon.com Inc. has informed us that Amazon has imposed a ban on the sale of Michael Hoffman's new book, Judaism Discovered. A customer who purchased a copy of the book in July, when Amazon was still offering it for pre-publication sale, received an e-mail from Amazon stating with regard to Judaism Discovered that: "Though we had expected to be able to send this item to you, we've since found that it is not available from any of our sources at this time." (End quote from Amazon).

That's is not true, of course. Amazon can obtain Judaism Discovered directly from Independent History and Research without any difficulty whatsoever. It seems that Amazon is ashamed to tell its customers that Amazon has banned the book after agreeing to sell it. The complete e-mail from Amazon is below and we publish it as it was sent by Amazon, with the exception that we have altered the recipient's e-mail address to protect his privacy.

We also heard from another reader, Mark B., who sent an e-mail which makes the point that Amazon's ban suggests that Judaism Discovered is sui generis in its field: "They (Amazon) sell, The Synagogue of Satan, the Protocols, and a vast array of semitically-incorrect literature -- but Judaism Discovered was just beyond the pale. All this will do is indicate to your base how serious your work is to be taken --the 'Jews' themselves take it seriously." (End quote from Mark B.).

Amazon's response to a customer:

From: order-update@amazon.com
Date: Sat, Aug 2, 2008 at 5:29 AM
Subject: Your Amazon.com order
To: "1080@gmail.com" <1080@gmail.com>
Cc: "order-update@amazon.com"

Hello from Amazon.com. We are sorry to report that we will not be able to obtain the
following item(s) from your order:

Michael Hoffman (Author) "Judaism Discovered: A Study of the Anti- Biblical Religion of Racism, Self-Worship, Superstition and Deceit"
http://www.amazon.com/gp/product/0970378459

Though we had expected to be able to send this item to you, we've since found that it is not available from any of our sources at this
time. We realize this is disappointing news to hear, and we apologize for the inconvenience we have caused you. We have cancelled this item from your order.

...Your order is now closed.
Sincerely, Customer Service Department
http://www.amazon.com

____________________________________________

August 13 update:
More responses from Amazon to protests about the ban on Judaism Discovered

By Michael Hoffman
August 13, 2008



Amazon is getting ever more tied up in the tangled web of deceit that it created when it banned the sale of "Judaism Discovered."

I can't say how many letters of protest Amazon's CEO, Jeff Bezos, has received concerning the ban on "Judaism Discovered" but they are of sufficient number to elicit responses from the corporate hierarchy.

That's an improvement over Amazon's previous response, a form letter which mendaciously told customers who had bought the book that Amazon was unable to obtain copies of it.

A reader of this Hoffman Wire column wrote to Mr. Bezos and initially received the following reply:

From: Amazon.com Executive Customer Relations [mailto:ecr@amazon.com]
Sent: Wednesday, August 13, 2008 4:49 AM To: xxx@xxx.net
Subject: Your Letter to Jeff Bezos, Re: Judaism Discovered

Dear Mr. xxxx

My name is Autumn Walker of Amazon.com's Executive Customer Relations. Jeff Bezos received your e-mail and asked that I respond on his behalf.

Thank you for contacting us about "Judaism Discovered" by Michael Hoffman. Regretfully, we cannot offer any information about the availability of this title on Amazon.com.

I have, however, forwarded your message and contact information to the appropriate department. If there is any update or additional information available about this title, you will be contacted via e- mail. Thanks for writing to us, and we hope to have the opportunity to serve you again in the future.

Regards,
Autumn Walker Executive Customer Relations Amazon.com http://www.amazon.com

Another e-mail was sent later in the day, as follows, this time from a member of Amazon's corporate hierarchy:

Dear Mr. xxxx

Amazon.com does not censor its book catalog, and we do list the book you have inquired about: see http://www.amazon.com/gp/product/0970378459.

Amazon has a distinguished tradition of protecting and defending the principle of free expression by, among other things, continuing to offer controversial works for sale (see, e.g., http://www.amazon.com/Protocols-Elders-Zion-Nilus/dp/1599869446/ref=pd_bbs_sr_3?ie=UTF8&s=books&qid=1217780556&sr=8-3), refusing to censor our online catalog in response to public pressure and even lawsuits (see http://news.cnet.com/8301-10784_3-6158256-7.html), and standing up to unlawful governmental requests for customers' purchase history (see, e.g., http://news.cnet.com/8301-13578_3-9824635-38.html).

While Amazon staunchly defends the principle of free expression, we also respect intellectual property rights of others. When we receive information suggesting that the distribution of a particular product might violate another's rights, we take it seriously.

In this case, we have temporarily suspended sales of "Judaism Discovered," but that decision has nothing to do with its content. Rather, it stems entirely from an ongoing dispute regarding intellectual property rights between the author and another individual. Once that dispute is resolved, we look forward to distributing the book.

Thank you very much for sharing your concerns with us.
...Associate General Counsel, Amazon.com, Inc.

HOFFMAN REPLIES:

In the first paragraph Amazon displays its pride in the fact that it has not completely sent "Judaism Discovered" down the Orwellian memory hole. They are so magnanimous toward a book that threatens the high hoax at the heart of the West's most powerful religion, that they have actually deigned to continue to list my book in their "catalog" even after they banned its sale (they were selling it and there is a record of those sales - orders for the book sent from Amazon to our publisher). It's rather difficult to pretend a book doesn't exist when you've been selling it.

But the listing of "Judaism Discovered" at Amazon's website has nothing to do with any supposed defense of free expression. It is Amazon's ambition to compete with Bowker as the western world's universal book listing agency and for them to forbid even the mention of the existence of "Judaism Discovered" would seriously challenge their claims to bibliographic accuracy in the field which their rival Bowker pioneered, as part of the ISBN process. It is disingenuous of Amazon to suggest that the fact that they continue to list this writer's book has anything to do with resisting censorship. In fact, it makes their embargo all the more risible: We ban the sale of Hoffman's book, but give us credit for being willing to mention its existence.

Amazon's corporate counsel writes further: "...we have temporarily suspended sales of 'Judaism Discovered,' but that decision has nothing to do with its content. Rather, it stems entirely from an ongoing dispute regarding intellectual property rights between the author and another individual. Once that dispute is resolved, we look forward to distributing the book."

HOFFMAN REPLIES:

I have received no communication from any person objecting to "Judaism Discovered" on the grounds of "intellectual property rights."

Amazon has informed me that the "individual" objecting to my book is a rabbi. I wonder why they didn't divulge that fact to the letter writer who protested the ban to Mr. Bezos? Why are they concealing the rabbinic identity of the objector who has been given veto power over a book about the rabbinic religion, referring to him only as an" individual"?

It is not truthful to claim that I am in an "ongoing dispute" with this rabbi. The rabbi has not contacted me regarding any such "dispute." This writer is in an ongoing dispute with Amazon.com and Amazon.com has told me that they will never allow "Judaism Discovered" to be sold until the rabbi in question approves it. I guess that is why they feel justified in terming the ban on my book "temporary."

What part of hell do you think will have to hit sub-zero temperatures before this rabbi will approve of my book?

If Amazon ever lifts its embargo it will either be due to 1. Jeff Bezos' conscience troubling him to such an extent that he sees that the ban is a serious abridgment of Amazon's own ethics (your letters to him will surely help toward that end) or 2. the gedolim grow alarmed over the fact that Amazon's ban tends to indicate that "Judaism Discovered" contains so many explosive and unanswerable truths about the rabbinic religion that unprecedented means had to be employed in order to suppress it -- and as a result it is becoming more sought after than it would have been had they allowed Amazon to sell it; which, if the current level of sales is any indicator, would seem to be true!

____________________________________________

August 17 update

An Astute Chess Move by Amazon.com

Today Amazon.com has made an end-run against charges it has banned this writer's new book, Judaism Discovered.

Their first two moves were low-level, but this latest third move is a smart one.

The early moves were showcased in the form letter their corporate counsel sends to persons protesting the ban; the main the points being that: 1. Amazon at least lists the book even if doesn't sell it; and 2. the objection to the book is based on an "individual's" claim that the book violates his intellectual property rights.

I have responded to #1 and #2 as follows: 1. Amazon aspires to be the world's book listing service in competition with Bowker Books in Print. It would subvert its own mission and set a truly extraordinary precedent if were to ban my book not only from Amazon's sales but from its own universal book listing service as well. Hence, listing "Judaism Discovered" does not vitiate the fact that Amazon has banned its sale. 2. The "individual" is a rabbi (a fact Amazon does not disclose in its form letter) and Amazon has agreed to give this rabbi veto power over the sale of "Judaism Discovered" based on the pretext that the book violates his intellectual property rights. I have provided documentation to Amazon that shows that no such property rights are at stake and that even if they were, it is not Amazon's place to act as judge and jury and embargo a book based on rabbinic allegations, but rather for the rabbi to make his case in a court of law while the book is being sold. (I will be publishing my correspondence with Amazon's corporate counsel and this will include the evidence, which is pretty much air-tight and which Amazon has not endeavored to answer).

This is was where the case stood until today, when I check the book's listing at Amazon:
http://www.amazon.com/Judaism-Discovered-Anti-Biblical-Self-Worship-Superstition/dp/0970378459/ref=pd_bbs_sr_1?ie=UTF8&s=books&qid=1216990832&sr=1-1

I have to take my hat off to the chess players at Amazon. They are now allowing private booksellers to offer my book for sale at "rare book" prices, in this case, $109 plus shipping (as of 8:30 p.m. PDT).

The used bookseller's offering removes the embarrassing note Amazon previously had posted on the sale page to the effect, "We'll let you know when it's available." Now it is "available," at a $109 price tag. Most booksellers at Amazon traffic in my books at high prices, especially ones that are out of print (such as "Judaism's Strange Gods"). By allowing used/rare booksellers to offer my book on Amazon they have undermined the assertion that they have banned the sale of my book.

There is an advantage to Judaism Discovered by this development. Third party sales allow Amazon's reviewer's link to be activated. Readers can now post reviews pro and contra and a debate will undoubtedly ensue, which generates interest in the book.

The disadvantage is that Amazon itself continues to refuse to sell the book in multiple quantities at the more affordable retail price (they always refused to discount the book as they do with many other titles). This will keep "Judaism Discovered" from ever reaching a high place in Amazon's important "sales rankings," which are closely watched by librarians, teachers, book distributors, chain stores and the media.

Consequently, with one astute move on the game board, Amazon can now claim the book is not banned at Amazon, while at the same time guaranteeing that it will never be anywhere but in the cellar of the sales rankings, since how can hundreds of copies be sold if they are only offered by third party booksellers who themselves have on hand a stock of one or two copies?

It looks like my book --at Amazon anyway--is destined to be a "collector's item," esteemed by pipe-smoking esthetes for their rare books archive. But I did not write Judaism Discovered for such people! I wrote it to educate the world about Judaism, marshaling evidence and arguments to which there are no rational or empiric answers.

I wrote it for seminarians, college students, teachers and professors; pastors, judges, business men and women; law-makers and editors; carpenters and contractors; doctors, nurses and homemakers; tinkers, tailors and soldiers. In other words for the elite, whether self-taught or university-trained, wherever they may be found across the length and breadth of social, cultural, political and class lines.

With their latest move, Amazon has defeated my purpose for the book, while at the time being able to tell the world that they do indeed sell it; and do not in fact ban it. This latter assertion remains a falsehood, however. Amazon does not sell it. If Amazon itself sold "Judaism Discovered," it could make available hundreds of copies at $55 per copy or less (if it followed it's own tradition of deep-discounting). Rather, Amazon only offers a platform to after-market re-sellers who charge double and have on hand only a few copies.

When the one copy now for sale at $109 is sold (assuming it ever is), the ban will have been reinstated, defacto.

Ans for now, the rabbinic and corporate enemies of "Judaism Discovered" can rightly call, "Check!" But this is not checkmate. Not if you will help see to it that Judaism Discovered comes to the attention of the audience for which it is intended. With our very small advertising budget and one advertisement already banned in one newspaper, we cannot do it without your help. Judaism Discovered has only one enemy it cannot overcome: the silent treatment. God forbid that it should be defeated by this ancient tactic.

____________________________________________

August 25 update:
Amazon plays hardball
Amazon warns used book sellers


Aug. 25, 2008 - In its ongoing war on Michael Hoffman's new book, Judaism Discovered, Amazon.com Inc. has pulled all five reviews of the book from its website and blocked third party sales of the book.

Until recently Amazon was permitting single copies of Judaism Discovered to be sold at rare book "collector" prices ranging between $100 to $150.

Amazon halted its own sale of multiple copies of the book at the list price after receiving a complaint from a rabbi.

In correspondence with an Amazon used book-seller, Amazon warned the seller as follows:

Sent: Monday, August 25, 2008. Subject: Notice: Policy Warning

Hello from Amazon.com.

We are writing to let you know the following of your listings have been cancelled:

ISBN 0970378459 "Judaism Discovered: A Study of the Anti-Biblical Religion of Racism, Self-Worship, Superstition and Deceit (Hardcover)"

We took this action because we have determined that these types of items are inappropriate for our site. As stated in our online Policies under Prohibited Content:

"If we determine that the content of a listing is prohibited, potentially illegal, or inappropriate, we will summarily remove the questionable listing, without returning listing fees. Amazon.com reserves the right to make judgments about whether content is appropriate."

For more information, please visit our Policies, located in our Help pages online: Help > Selling at Amazon.com... > Participation Agreement | Community Rules | Prohibited Content

To avoid the blocking of your selling account, please refrain from selling these items on our site.

Thank you for your cooperation and your business on Amazon.com.

Regards,
Seller Performance Team Amazon.com http://www.amazon.com

(End quote)

This is the first time that Amazon has publicly declared Judaism Discovered to be "prohibited, potentially illegal, inappropriate" and "questionable."

Author Michael Hoffman responded, "While I am aware that there are laws on the books in Canada, Australia and Europe that prohibit investigation of the Talmud and make it a crime to criticize rabbinic texts -- a Ukrainian editor is the most recent target of such prosecution -- I was under the impression that it was still legal in America to criticize the Talmud. Perhaps Amazon.com knows something I don't." Hoffman added, "As far as being 'inappropriate' and 'questionable,' I'm not sure how that would warrant interdiction of a polemical work of comparative religion in twenty-first century America."

The five reviews of Judaism Discovered that were removed by Amazon were all favorable, each reviewer giving the book five stars, the highest rating.

Thus far, Amazon's ban on Hoffman's controversial book has been ignored by all print media, with the exception of the Missouri-based Lutheran newspaper, Christian News.

Hoffman will be appearing on several radio stations over the next few weeks to discuss the contents of his 1100 page book and the ban on it.

"The old Romans observed, 'The fate of the work illustrates its argument.' In the case of the embargo on my book by Amazon, the long-arm of rabbinic power and influence over a major corporation is on display for the all the world to see," Hoffman concluded.


____________________________________________

The Seventeen Words
Why Amazon Banned Judaism Discovered
____________________________________________


Hardcover edition of Judaism Discovered is sold out.

Revised, updated papaperback edition will be published soon.

____________________________________________

FOR FURTHER RESEARCH

Hoffman's essay, "Judaism Discovered: A Desideratum" on why he wrote the book and what he is seeking to accomplish with it, is online here
___________________________________________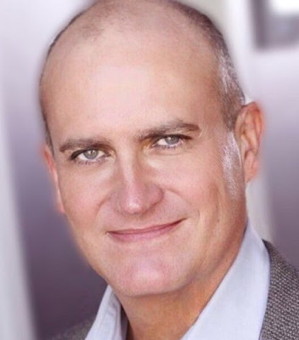 Home | News Bureau | Bookstore | Hoffman's Columns | Essays

More Columns | Donations | Mission Statement