Independent History & Research Box 849, Coeur d'Alene, Idaho 83816
"Lest we Forget"
The Israeli Massacre of Palestinians
March 6-16, 2002
---
More than 200 Palestinians were slaughtered between March 6 and March 16 by the Israeli Occupation Army. 40 Palestinians were killed on March 8 alone. The Jewish-dominated media has not given any memorable name to that bloody massacre of Palestinians because, according to Jewish law, Jewish blood is worth more.

Rabbi Yitzhak Ginsburg, head of the Kever Yossev Yeshiva (school of Talmud) in Nablus stated, "The blood of the Jewish people is loved by the Lord; it is therefore redder and their life is preferable." This is the U.S. media's position too. NBC News described the Israeli army's mass murder in Ramallah and the other refugee camps from March 6-16 as "Israeli patrols."

The bloody massacre of Palestinians in early March has already been forgotten. The blood of those Arab civilians murdered by Jewish soldiers is not "red enough" for the US media to commemorate. Only Jewish casualties are truly mourned and memorialized. This is Talmudic racism in action, and it breeds rage. On this page we have attempted to preserve salient photographs and facts pertaining to this horrible onslaught of Israeli state terrorism, amounting both to collective punishment of the entire Palestinian people and low intensity genocide.
---
Israelis Bomb School for the Blind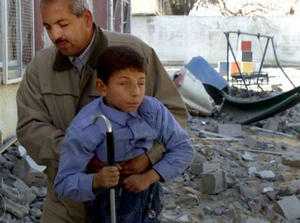 In the Gaza ghetto, a Palestinian teacher carries a Palestinian boy from the wreckage of a school for the blind which was bombed by the Israelis, March 6, 2002.
---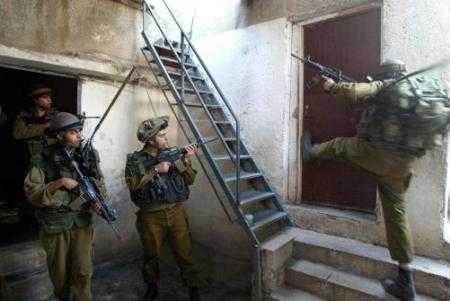 Israeli storm-troops kick in the door of a Palestinian home in the Tulkarem ghetto, March 7, 2002. More than a dozen Palestinians were murdered in this raid alone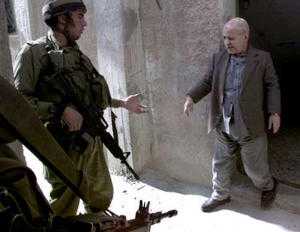 March 13, 2002: Israeli Nazis seize an elderly Palestinian man during a raid on the Ramallah ghetto. Dozens of Palestinians were killed as 20,000 Israeli soldiers rampaged through Palestinian villages, refugee camps and ghettos
---
The slogan of the "Holocaust" is "Never Again." But it is happening again-- to the Palestinians
Israeli Army policy: Exterminate as many young Palestinian males as possible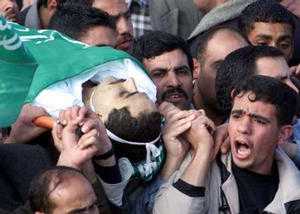 Palestinians carry the body of Mohamed Dana (above), 26, who was shot to death in Hebron, March 16, 2002, one of dozens of unarmed Palestinian civilians murdered in cold blood when 20,000 Israeli troops invaded Palestinian refugee camps and ghettos.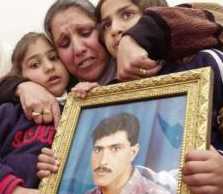 Mrs. Tarifa al Shoani (center) mother of Palestinian Maher al Shoani weeps over a portrait of her dead son, one of dozens of "expendable" Palestinian civilians massacred when 20,000 Israeli troops invaded Palestinian refugee camps and ghettos, in this case in the village of Ramallah, March 15, 2002. . Maher's little sisters Aseel, 8, (right) and Danya, 5 look on.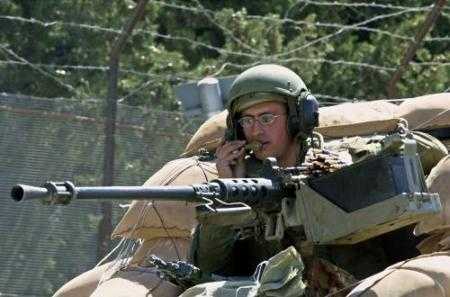 Policing Auschwitz?
A machine-gun toting Jewish camp guard polices the Palestinian ghetto, March 8, 2002
---
Endless Humiliation of the Civilian Palestinian Population

A machinegun-toting Israeli-Nazi raids the home of a Palestinian woman in the Palestinian ghetto of Tulkarem, March 7, 2002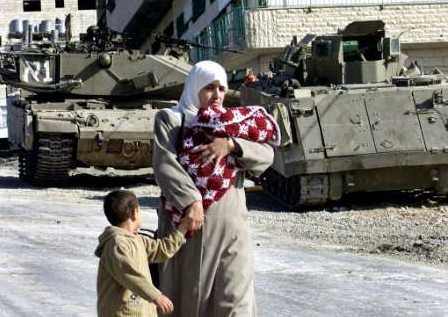 Prisoners on their own land: A Palestinian mother holding her infant and accompanied by her other child walk under the guns of Israeli tanks occupying her refugee camp, in the Dheisheh section of Bethlehem, March 16, 2002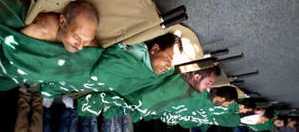 The bodies of eight of the 29 Palestinian civilians slaughtered by Israeli troops on March 12, 2002 in Jabalya refugee camp in the Gaza ghetto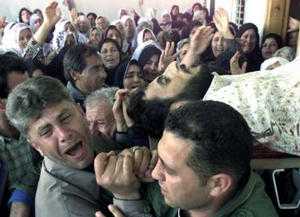 Mourners carry the body of Hani Abu Skhaila, one of two brothers murdered in cold blood by Jewish soldiers during the Israeli sweep of the Jabalya refugee camp, in the Gaza ghetto, March 12, 2002, as part of the barbaric Zionist policy of collective punishment of the entire Palestinian population.
---
israeli holocaust against arabs / archives / news / bookstore
Copyright©1996-2002 by Michael Hoffman
Please send donations to:
Independent History & Research Box 849, Coeur d'Alene, Idaho 83816
Donate online by VISA or Mastercard
(If donating online, be sure to "select quantity")